It's PINK out night for the 19-1 and #2 ranked North Bend Volleyball Bulldogs! Thank you to everyone for joining in the fight against breast cancer! #GoBulldogs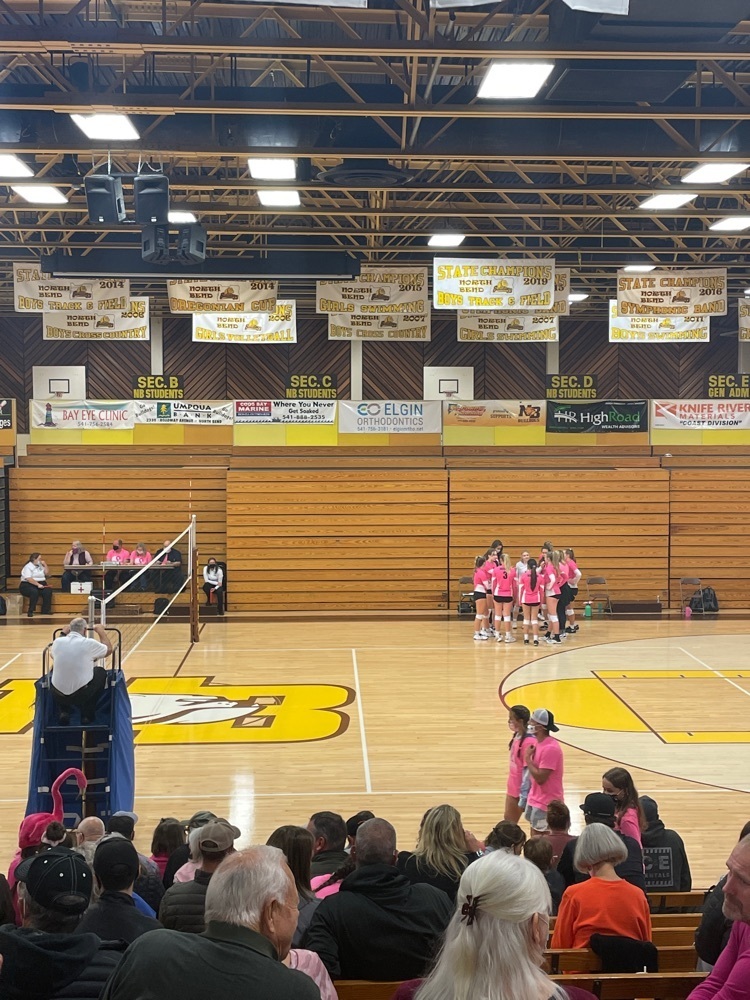 Congratulations to the class of 2022 National Honor Society. This group is committed to Leadership, Scholarship, Character, and Service. Our community is proud of your award and your continued service to our district! Go Bulldogs! #NHS2022
Congratulations to the class of 2022 National Honor Society. This group is committed to Leadership, Scholarship, Character, and Service. Our community is proud of your award and your continued service to our district! Go Bulldogs! #NHS2022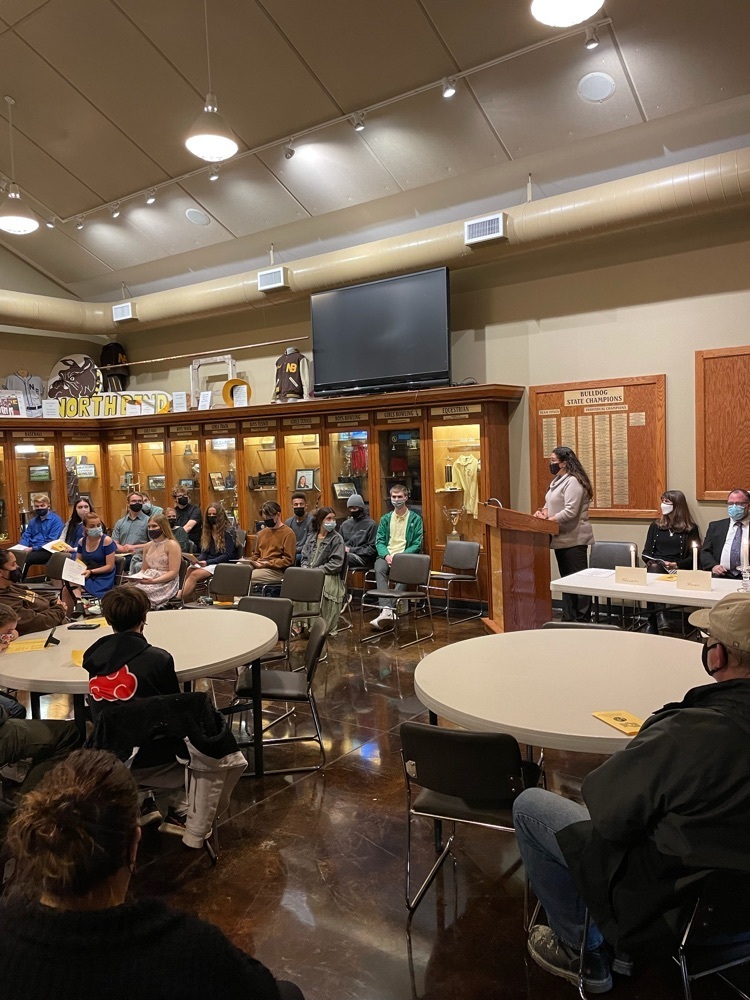 Congratulations to the class of 2022 National Honor Society. This group is committed to Leadership, Scholarship, Character, and Service. Our community is proud of your award and your continued service to our district! Go Bulldogs! #NHS2022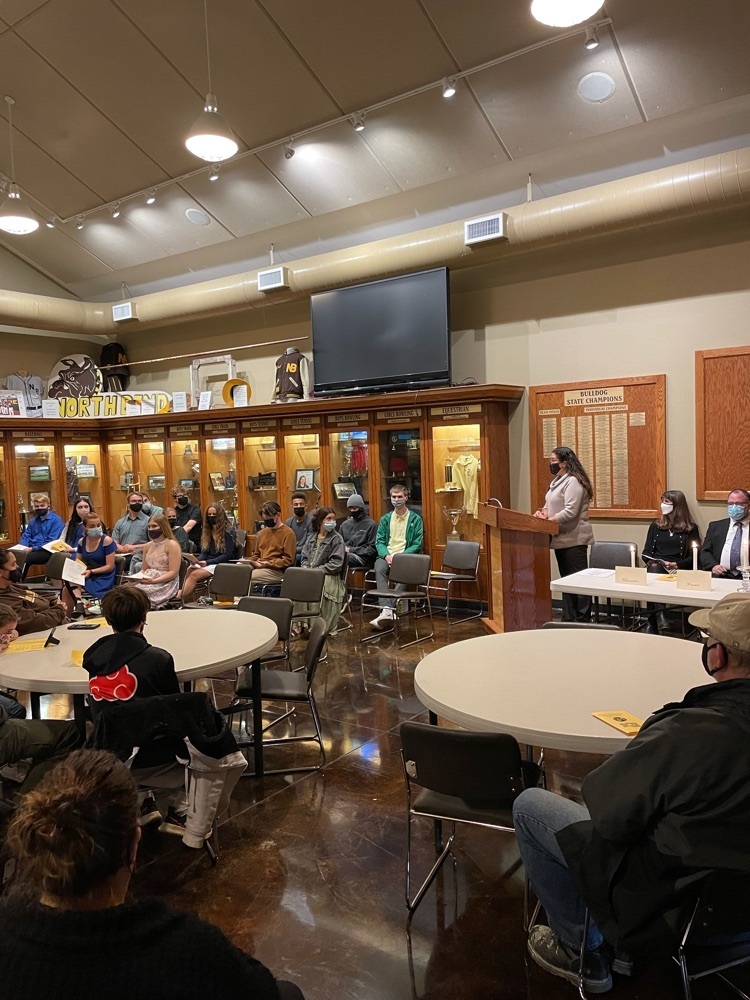 Congratulations to the class of 2022 National Honor Society. This group is committed to Leadership, Scholarship, Character, and Service. Our community is proud of your award and your continued service to our district! Go Bulldogs! #NHS2022
Welcome home Bulldogs! A great night for Bulldog football, band, & the NBHS Homecoming court! Go Bulldogs!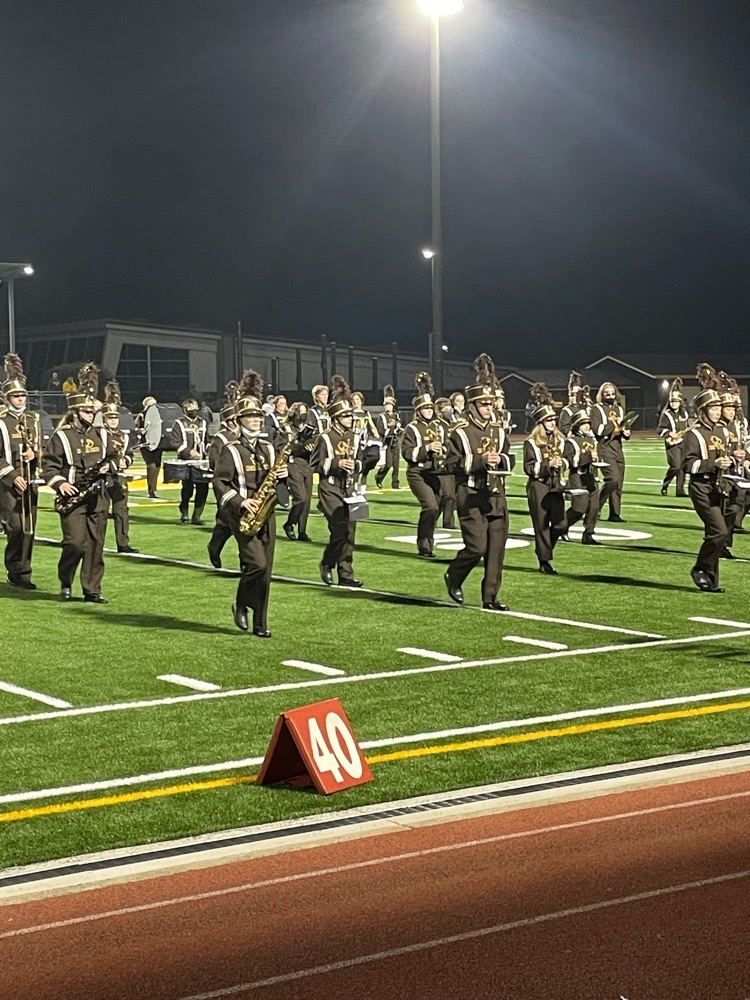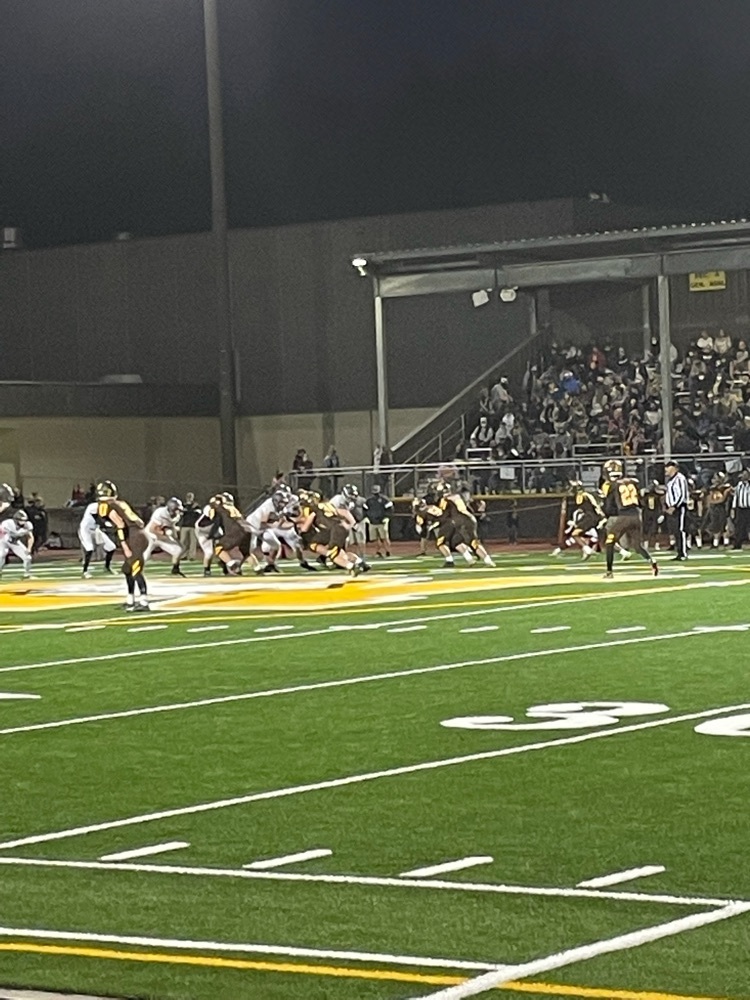 REMINDER: 1st-3rd grade Boys & Girls Club members will be able to return to school on Friday, October 15th according to Coos Health and Wellness. If you have any questions, please call the school on Monday.

No School Friday, October 8th, for staff development day!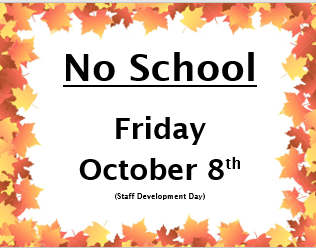 Officer Parkhurst, our School Resource Officer, received a rebranding on his police vehicle to support Suicide Prevention Awareness. This was made possible through a partnership with American Foundation for Suicide Prevention, Waterfall Community Health Center and the North Bend Police Department as well as many other community partners. If you are in crisis, please call the National Suicide Prevention Lifeline at 1-800-273-TALK (8255) or contact the Crisis Text Line by texting TALK to 741741. #stopsuicide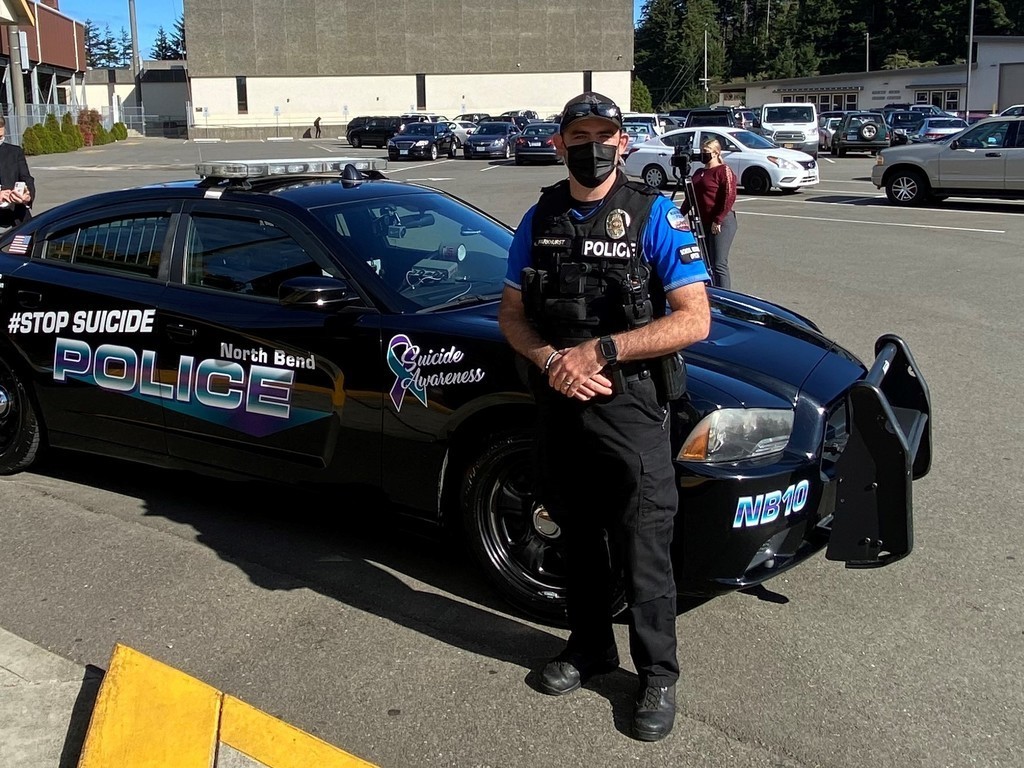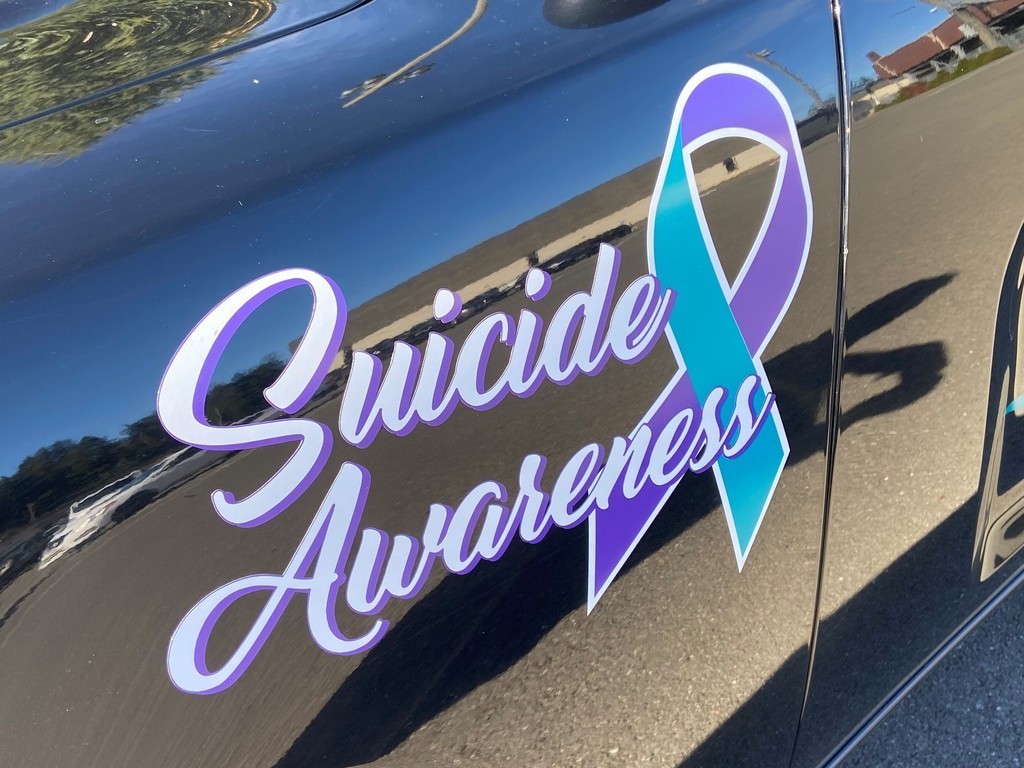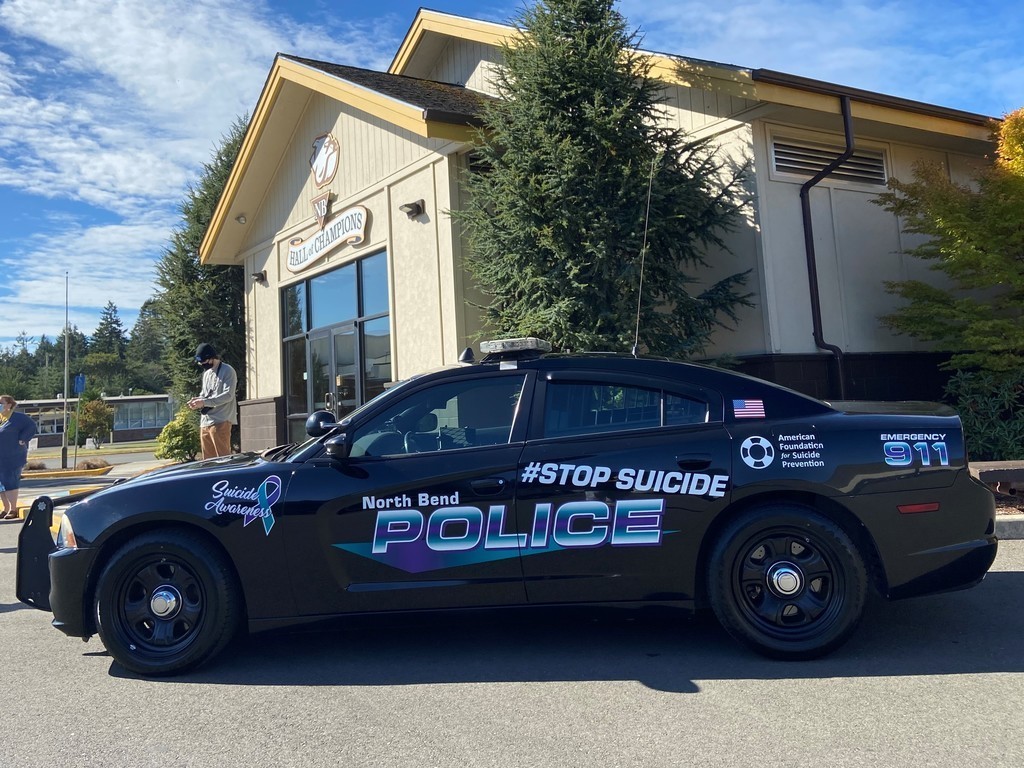 PTA's fall fundraiser is currently underway. Students should have brought home paper packets, but in case you missed it, you can also view the catalog and order online at
www.registercw.com
. The funderaiser will wrap up on Thursday, October 7th!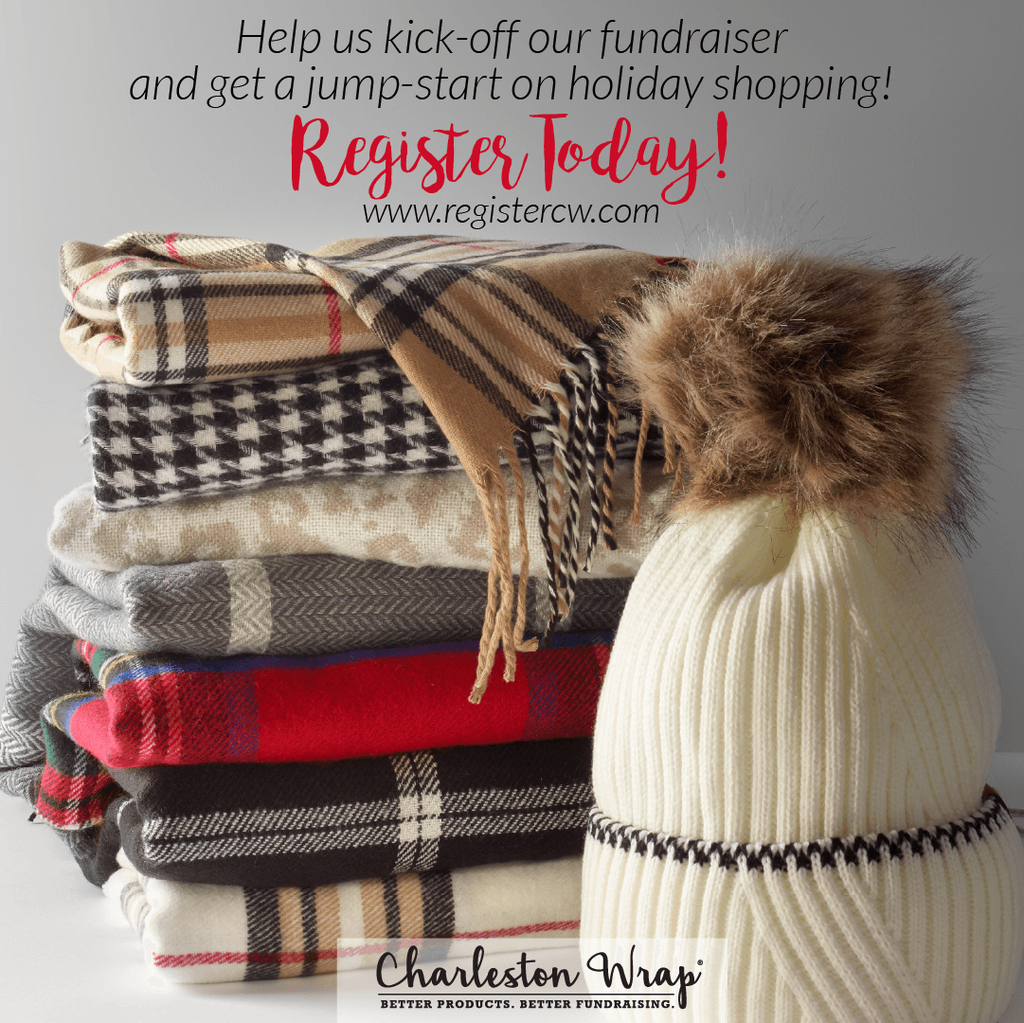 The situation at Hillcrest is all clear. School operations are back to normal.
Kevin Bogatin, less than a minute ago 9/22/2021 10:25 a.m. The North Bend fire department has responded to a medical emergency at Hillcrest Elementary. The medical emergency does NOT involve students or staff. Teachers have been asked to keep students in their classrooms until the incident is resolved.

Hillcrest Picture Day is Tuesday, September 21st! Order forms are coming home soon or families can order online at: mylifetouch.com with picture day ID: EVTVK6TJD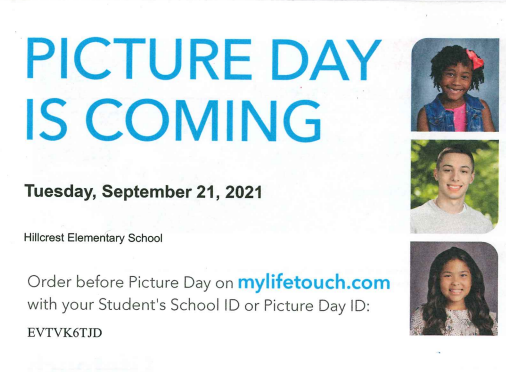 One of our two portables arrived today at Hillcrest! Two of our fifth grade classes will move to a portable in October.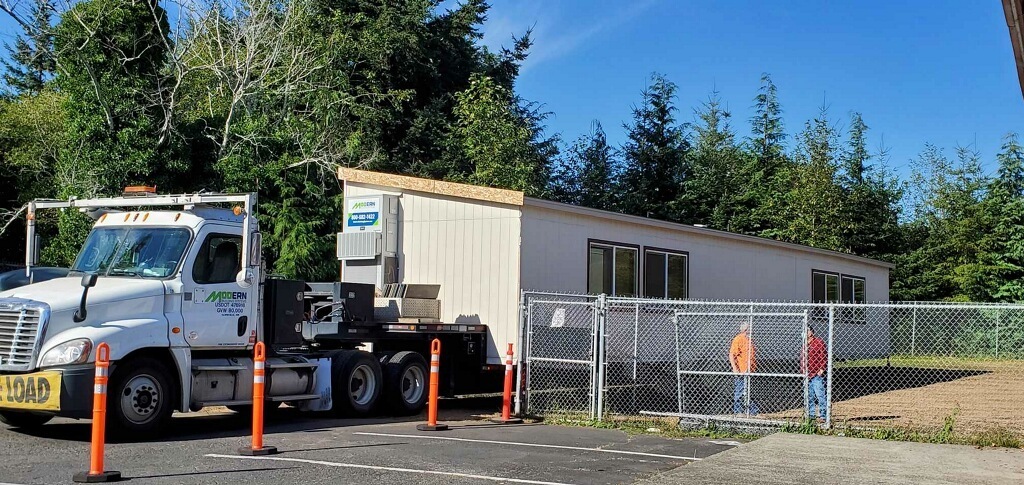 Welcome Back! Principal Fletcher greeting students and families on the first day. We're glad you're here!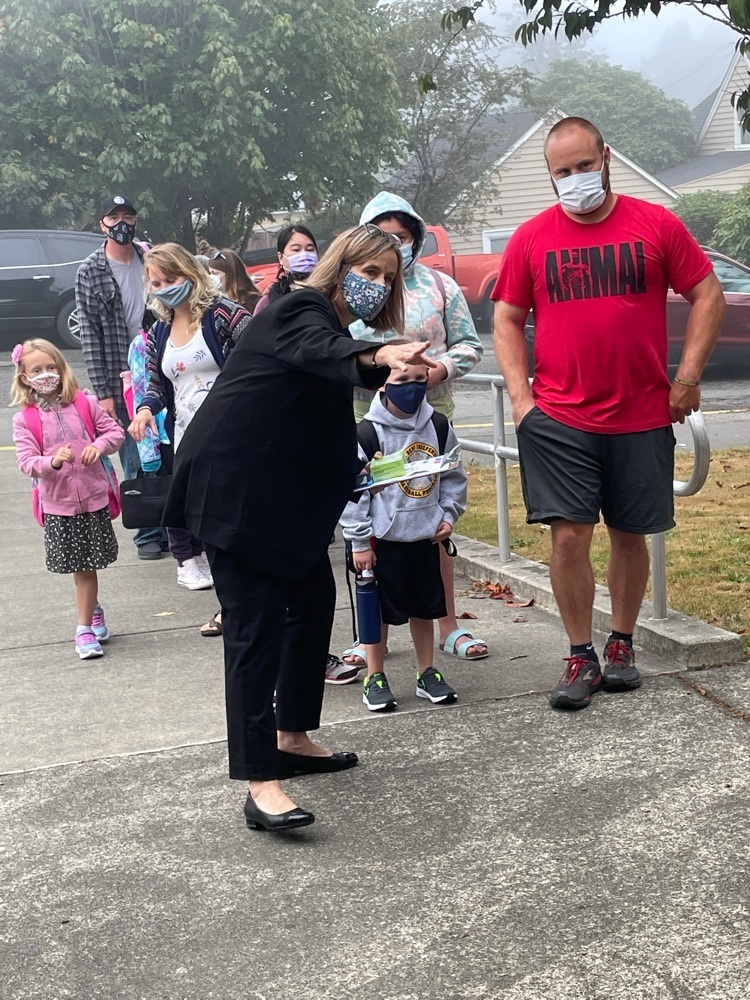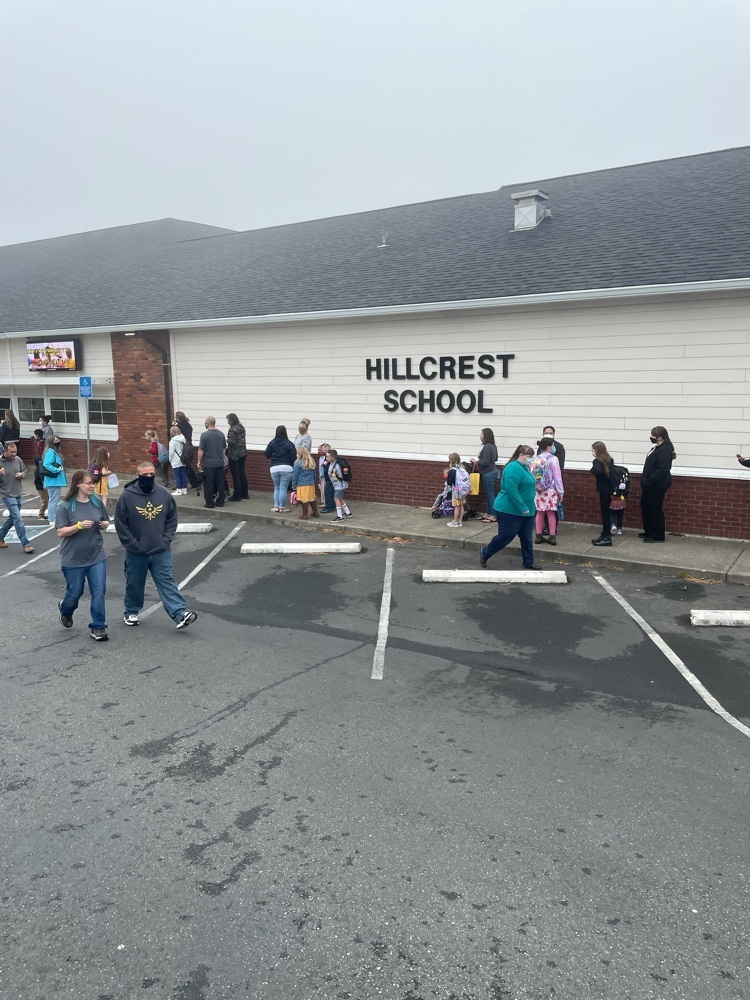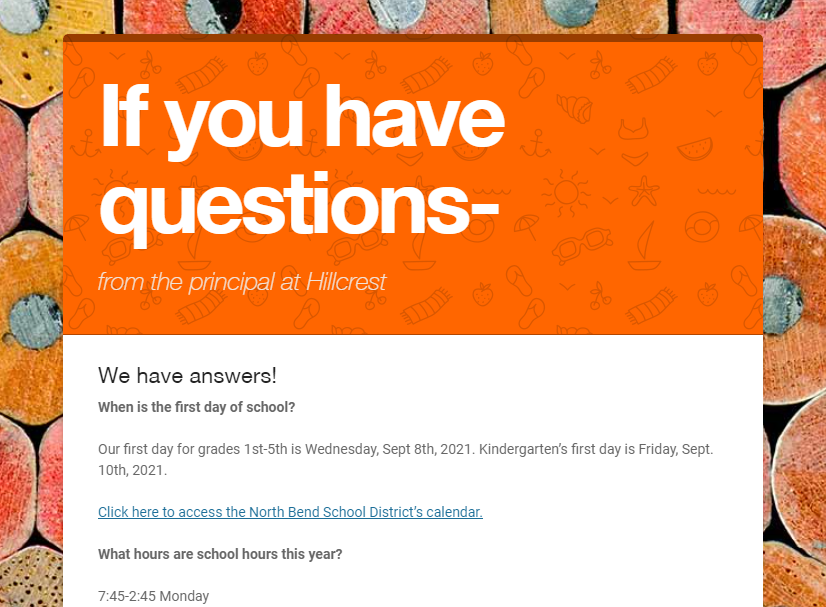 Registration at Hillcrest for the 2021-2022 school year is open through August 20th. For assistance, please call the office at 541-756-8348.

Hillcrest's Summer Mini Camps are in full swing and are a huge success with students! This week kids participated in Soccer Camp, Art Academy, Musical Theater, and Hillcrest Space Station programs.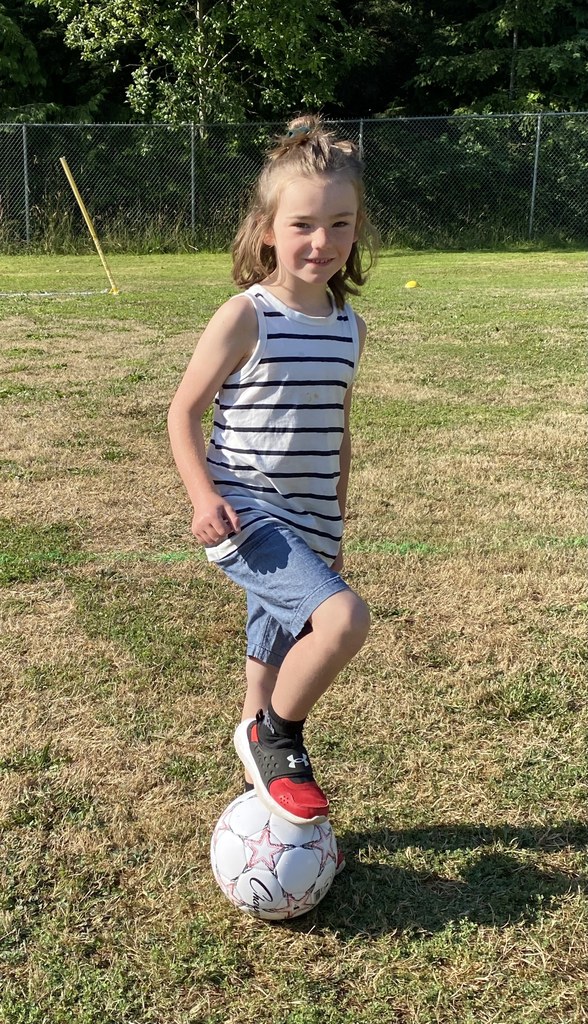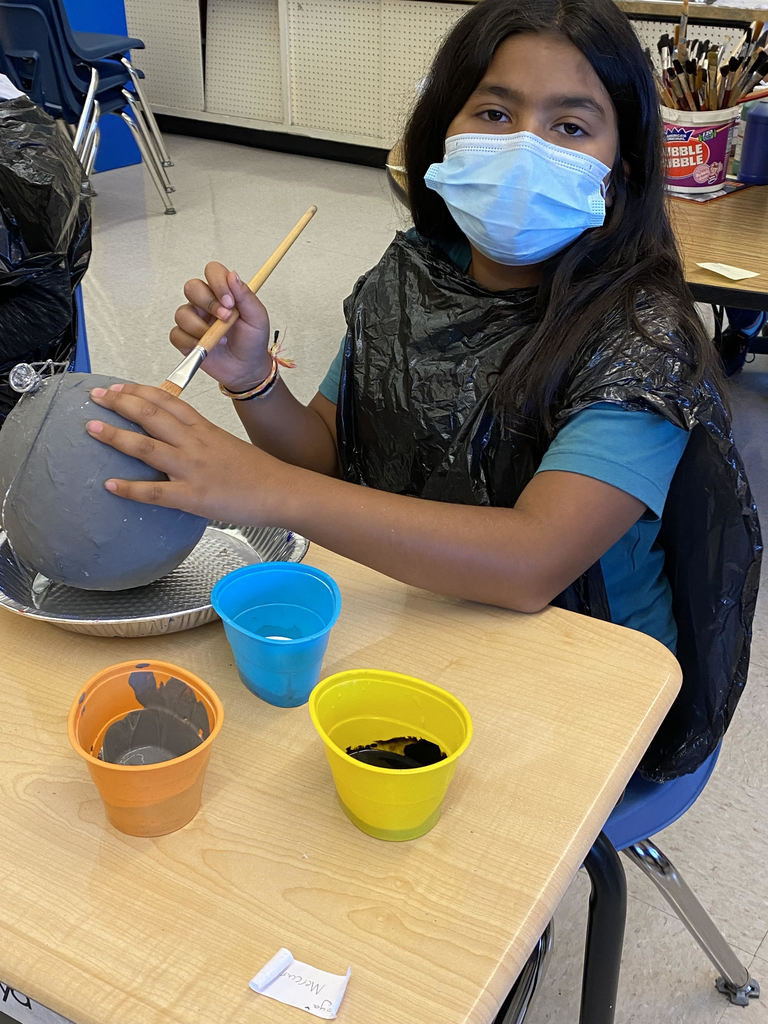 Thank you to our willing participants for receiving a pie to the face: Mrs. DeSoto (librarian), Mr. Brelage (bus driver), Officer Parkhurst (NBSD SRO) and Mr. Crider (Hillcrest Principal)!! Our top 5th grade AR readers got to "pie" them this afternoon!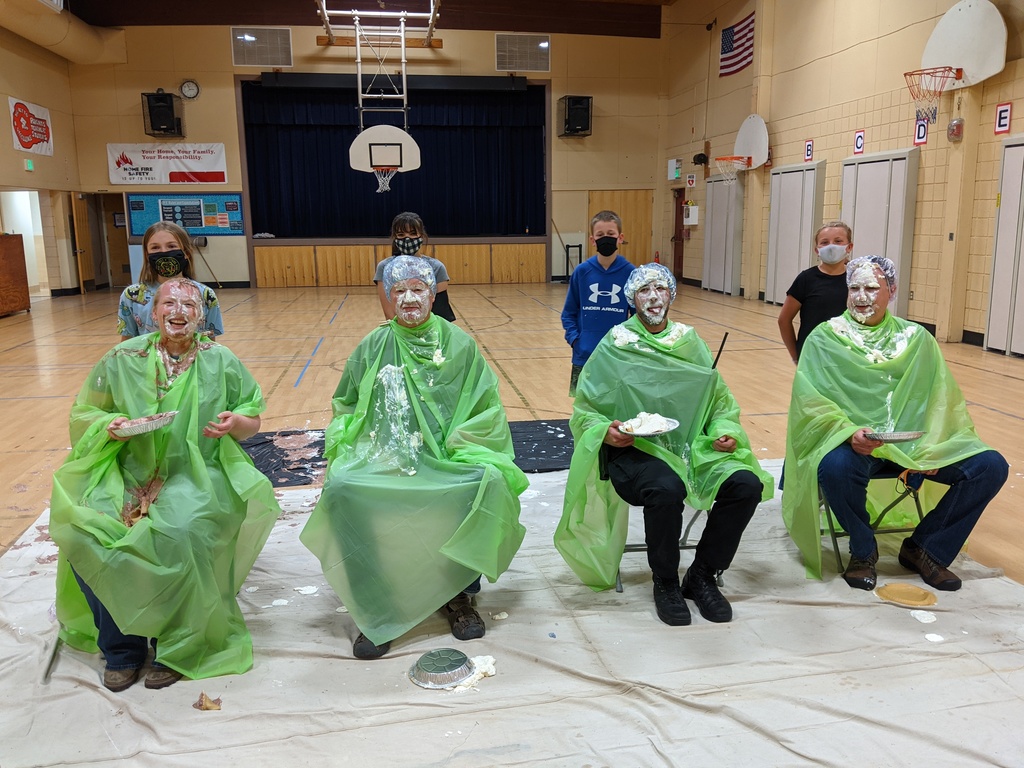 Addison is Hillcrest's Top AR reader with 1, 204 points this school year! For all her hard work, she earned the reward of throwing a pie into Mrs. DeSoto's face, our librarian! Nice work Addison!